Call us today to schedule an outdoor heating system appointment with one of our experienced technicians.
Call 281.491.0433
Outdoor Hearth and Fireplace
Houston homeowners value an outdoor living space as a valuable extension of their home. Whether they would like to add an outdoor fireplace or firepit, covered patio, cedar frame gazebos, or custom outdoor kitchens, PCS can deliver a customized outdoor space designed for your needs. We're able to design and build a range of outdoor spaces that match different themes and architectures or a custom style designed just for you.
We're able to integrate everything into your outdoor living space from outdoor heating systems to outdoor water features to outdoor lighting and audio-visual systems, permanently installed outdoor heating systems and outdoor lighting. We can provide a turnkey outdoor space that all you have to do is enjoy.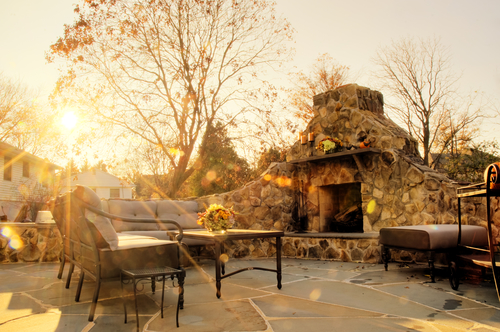 Call Professional Chimney Services at 281.491.0433 for a quote and let us build the outdoor space of your dreams!